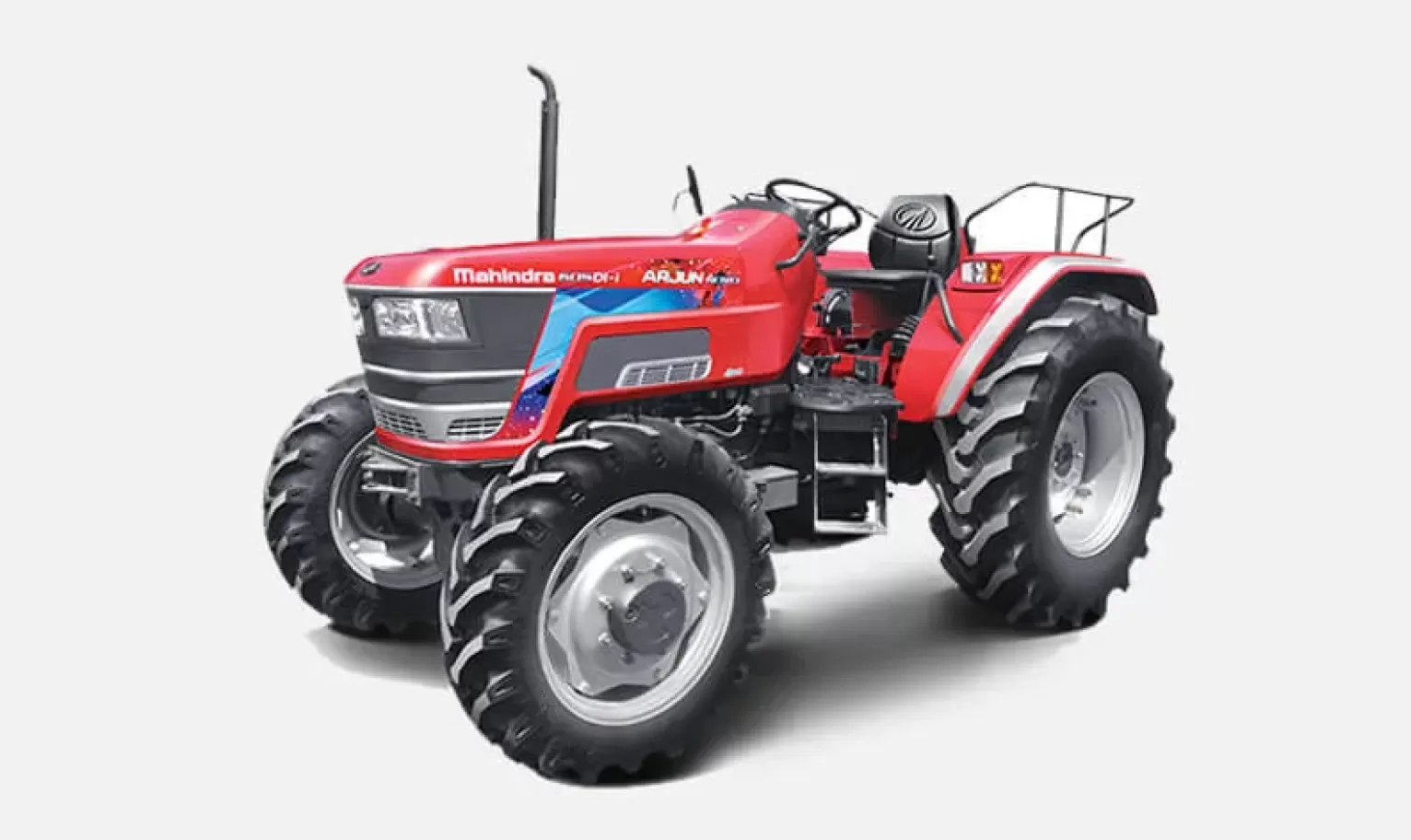 Which are the Best Mini Tractors for Small Farms?
One of the best investments an Indian farmer can make in the current time is getting a mini tractor for their operations. These compact tractors are especially suited to small farming operations, such as row crops like cotton and sugarcane, vineyards, and orchards. mini tractors are easy to navigate in tight spaces, have low weight so they don't harm the soil, and produce less heat, which is safe for crops—all this while being powerful enough to handle all kinds of farming operations.
Apart from such immense versatility, mini tractors are also easier to maintain, comfortable to use, and friendly to attachments. What's more, a mini tractors built by Mahindra can easily withstand the challenging Indian conditions without breaking a sweat, thanks to their robust built quality and performance!
If you are looking to expand your farming operations, but confused about which mini tractors to choose, here's a short guide to make the decision easier for you. 
CHOOSING THE RIGHT TRACTOR FOR YOUR FARM
Mahindra mini tractors are designed with ease of use and efficiency in mind, and they are perfect for small crop manoeuvres, especially vineyards and orchards. But that's not all these machines are capable of. These mini tractors are ideal for use in small spaces where the turning radius needs to be narrow.
Additionally, they are perfect for a variety of uses like cultivation, seeding, levelling seedbeds, spreading manure, move heavy objects, transportation, and much more.
However, despite the uses, you need to consider the various features your mini tractors needs to have to be fit for you. For example, if your intended purpose is to guide livestock, a 2WD mini tractor would be ideal for you; on the other hand, a 4WD mini tractor with over 30 HP  is ideal for haulage operations.
TWO-WHEEL DRIVE OR FOUR-WHEEL DRIVE
The most important decision when buying a mini tractors comes down to 2wd vs 4x4. Both mini tractor 2wd and mini tractor 4x4 have their own advantages and disadvantages, and you need to decide accordingly.
2wd mini tractors are powered by a single axle, and they can carry a range of attachments better suited for seeding, fertilizer spreading, and pasture topping. These tractors are best suited for drier terrains where you don't have to worry about getting stuck in the muck. Plus, 2WD Tractors have a smaller turning circle, making them suitable for compact spaces. They are also easier to maintain, thanks to the single axle drive.
On the other hand, 4X4 Tractors are much more versatile, making them perfect for a variety of farm jobs. Plus, the dual axle drive helps them navigate difficult terrain with ease, without getting stuck. With the right attachments, you can carry out various farming tasks like tillage, haulage, mowing, etc. with 4x4 mini tractors.
OTHER TRACTOR FEATURES DO YOU NEED?
Apart from 2wd or 4x4, you also need to consider other features while buying a tractor. An ideal tractor would have sufficient horsepower and torque without compromising on fuel efficiency, and it would be versatile to use for its intended purpose. Additionally, good mini tractors also have other features such as appropriate gearing, power steering, adjustable seats, etc. Choose a mini tractor that offers the features that make your work easier.
TOP MINI TRACTORS BY MAHINDRA TRACTORS
The best mini tractors in India that offer the right features for you are Mahindra Tractors, specifically  Mahindra Yuvraj 215 Nxt and Mahindra Jivo 245 Di Range Of Tractors
Mahindra Yuvraj-215 NXT is a mini tractor with an 863.5 cc single-cylinder engine that produces 15 HP, matted to 6 forward and 3 reverse gears. This 2wd mini-tractor is ideal for operating two crop rows, thanks to its adjustable rear track width and other orchard operations like sowing, rotavation, threshing, spraying, etc. It also comes with an adjustable silencer and seat that improves its comfort and functionality.
If you are looking for something more advanced, nothing beats the Mahindra Jivo 245 DI range of mini tractors. These tractors come with a Mahindra DI engine, producing 20 to 26 HP and 72 to 86 nm of torque, matted to 8 forward and 4 reverse gear. Plus, the Jivo tractors come in 2wd and 4x4 variants, making them perfect for all kinds of farming operations, including orchard farming and tug-type applications. It also comes with Automated Draft and Depth Management that aids the grounding of farm implements. These tractors are ideal for advanced ploughing, pulling, and haulage, thanks to their unparalleled performance and rugged build quality; and they have a lift capacity of 750 kg and pulling power of 3000 kg. So, these tractors offer a lot more than you'd expect with a mini tractor.
HOW MUCH DOES A SMALL TRACTOR COST?
One of the reasons mini tractors are so popular is that they are affordable, especially the 2WD variants. If you are looking for the best value for money—in terms of reliability, performance, and fuel efficiency—look no further than Mahindra Tractors. Reach out to your nearest Mahindra dealer to get the best price on mini tractors.
WHAT MAKES MAHINDRA TRACTOR THE MOST RELIABLE TRACTOR BRAND?
While there are many tractor brands in India, none come close to being as reliable as Mahindra, and there are many reasons for it. Our tractors are indigenously built for the Indian conditions using the finest automotive technology, and the construction is efficient and rugged. If you are looking to buy the best mini tractor in India, Give Us A Call Now.