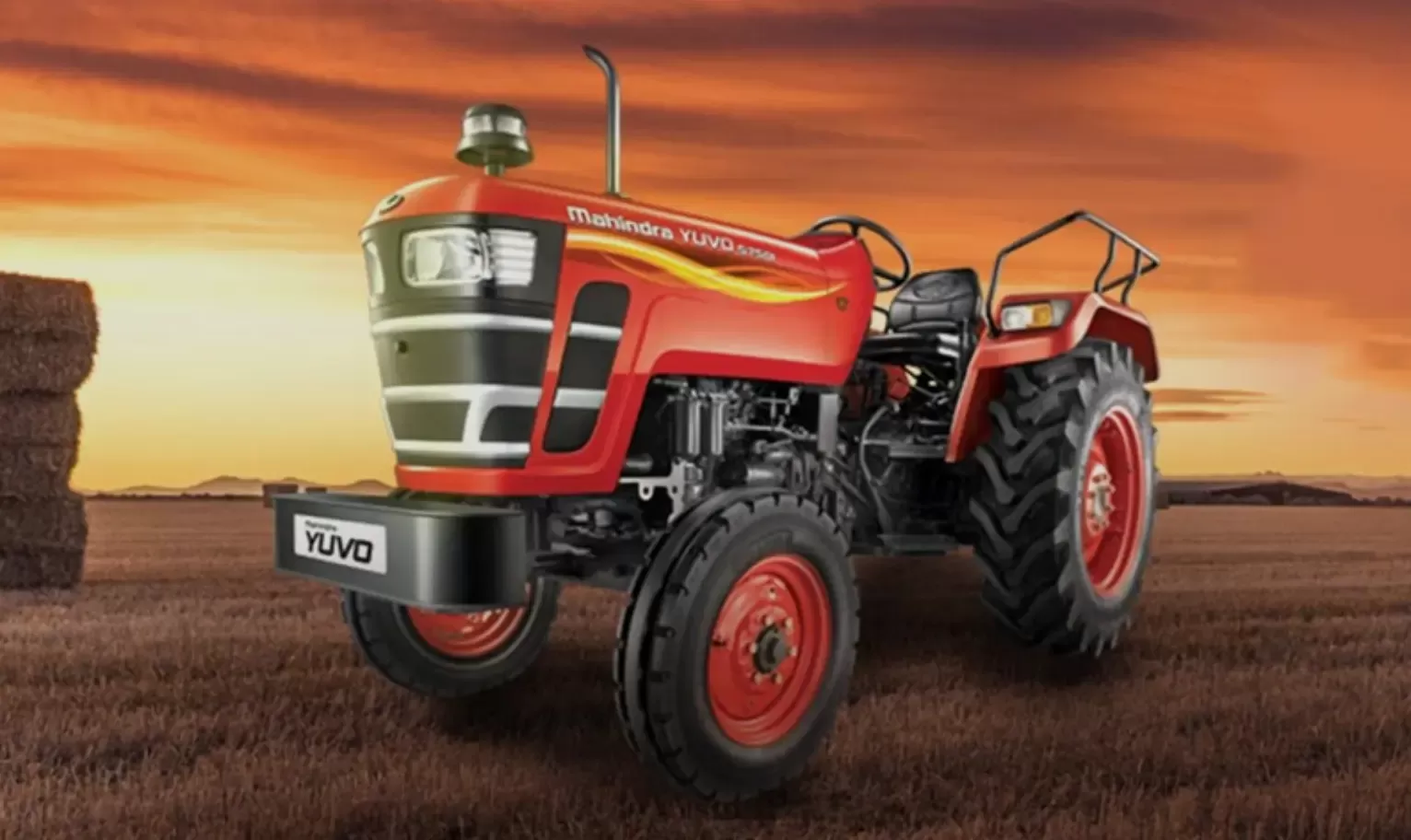 Mahindra's Tractor's Potato Farming Guide
Paddy farming is one of India's most prevalent farming methods that use small, flooded fields to cultivate rice. Given the nature of this method, where the soil is loose and flooded, you need to use the right kind of tractor.
When choosing a tractor for your paddy field, you need to ensure that it is the right one for you and can handle all your operations without breaking a sweat. So, here's a short guide on choosing the best tractor in India for paddy fields.
Choosing the right tractor
While choosing a tractor for paddy farming, you need to explore its features in detail. For instance, you need to figure out how much horsepower your Tractor would require. You can use a low horsepower tractor for regular paddy planter operations, but for more strenuous jobs like haulage, you can choose a tractor with up to 30 HP.
Next, you need to choose between 2WD and 4WD. A 2WD tractor is ideal for normal paddy transplanting operations. A 2WD tractor is excellent for paddy transplanting as the front wheel axle does not let the tractor sink into the soil despite the mud and water, and they are easier to maintain. A 4WD paddy transplanter tractor is suitable for more extensive paddy fields, loose soil, or heavy implements. Further, if you choose a Mahindra tractor, you can enjoy other features too. Primarily, Mahindra tractors have class-leading hydraulics, which allows you to haul heavy applications and haulage and pump more water. Plus, you can opt for power steering, constant mesh transmission with dual-clutch, adjustable seats, easy to reach controls, and LCD clusters.
Why buy a mahindra tractor
The reason is simple—all the essential features listed above that are crucial for paddy farming are offered with the Mahindra range of tractors. Our best-selling tractors for paddy farming are the Mahindra Jivo Range Of Tractors. Let's explore them in detail below:
The Mahindra Jivo 305 DI 4WD is the only 18.2 kW (24.5 HP) 4WD tractor with DI engine. This gives you the freedom to power multiple applications with unmatched performance. With a maximum torque of 89 Nm and maximum PTO power of 18.2 kW (24.5 HP), it is an ideal tractor for paddy farming and can be maneuvered easily even on small farms.
In comparison, the Mahindra Jivo 365 DI 4WD offers maximum torque of 118 Nm and maximum PTO power of 22.4 kW (30 HP) with engine power of 26.8 kW (36 HP). This tractor is designed specifically for application in paddy fields offering best-in-class mileage. It is also the first-of-its-kind tractor with the revolutionary Position-Auto Control (PAC) technology that makes it a master of puddling. This means that you do not need to constantly adjust your PC lever during your paddy farm operations and can finish off your work with ease while the tractor delivers superior performance.
And if you want something more advanced and high-tech, you can opt for the Mahindra Jivo 245 DI range of tractors. The Jivo 245 DI range comes with a powerful ELS DI engine, producing 14.9 kW (20 HP) to 26.84 kW (36 HP) and 73 Nm to 118 Nm of torque. This power is transferred to the wheels (2WD or 4WD) with a constant mesh gearbox in an 8F+4R configuration. The Jivo 245 tractors come with Automated Draft and Depth Management hydraulic systems, which ensures a uniform depth of the applications within the soil. The hydraulics system also has a lift capacity of up to 750 kg and a pulling power of 3000 kg, making these Mahindra tractors ideal for paddy transplanting, ploughing, and pulling.
Lastly, the Jivo line of tractors leaves no stone unturned when it comes to comfort. Adjustable seats, easy to reach controls, dual-clutch, power steering—it has it all to ensure you have a smooth and easy farming environment.
Choosing the right Implements
Apart from the tractor, it is also essential to have the right implements that are ideal for paddy farming. Here, the Mahindra Harvestmaster H12 4WD is your best option as it offers faster coverage, lesser grain loss, lower fuel consumption and delivers superior performance. The multi-crop tractor mounted combine harvester has been designed and developed by Mahindra Tractor to complement the Mahindra Arjun Novo series of tractors. It offers engine power between 41.56 kW and 47.80 kW with high ground clearance that ensures easy crossing over bunds from one field to another. Additionally, its superior cutter bar visibility makes harvesting easier and versatile for use.
Visit the price page
Out of the 35+ tractors that Mahindra offers, you can pick the most suitable tractor for yourself. With our tractors, you don't have to worry about regular breakdowns and maintenance, low fuel economy, inconsistent power delivery, or discomfort. We offer you what's best for you.
Make paddy farming easy and improve your yields significantly while cutting operational costs with Mahindra's line of tractors for paddy fields. Visit the Price Page to know more about our tractors.