Mahindra ARJUN 555 DI Tractor
Introducing the powerhouse of productivity - The Mahindra ARJUN 555 DI Tractor! Unleash the true potential of your farm with its unbeatable features and unmatched fuel efficiency. This latest tractor packs an advanced 36.7 KW (49.3 HP) engine, power steering, and 1800 kg of hydraulics lifting capacity. The Mahindra ARJUN 555 DI Tractor is a tractor that can effectively help increase productivity. It also reflects excellence and longevity that you expect from any Mahindra tractor. The Mahindra Arjun 555 DI Tractors are equipped with MSPTO which provides choice of 4 different PTO speeds to perform various agricultural, PTO driven & non agricultural applications. Boost your productivity and take your farming game to new heights with the Mahindra Arjun 555 DI Tractor.

SPECIFICATIONS
A Quick Guide to Choose Better
Mahindra ARJUN 555 DI Tractor
Engine Power (kW)

36.7 kW (49.3 HP)

Maximum Torque (Nm)

187 Nm

Maximum PTO power (kW)

33.5 kW (44.9 HP)

Rated RPM (r/min)

2100

Number of Gears

8 F + 2 R
Number of Engine Cylinders

4

Steering Type

Power Steering

Rear Tyre Size

16.9 X 28 / 14.9 X 28 (Optional)

Transmission Type

FCM

Hydraulics Lifting Capacity (kg)

1800
Special Features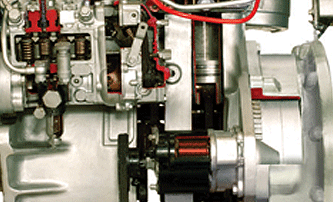 Advanced Engine
Advanced 2100 r/min engine offering optimum power and long engine life.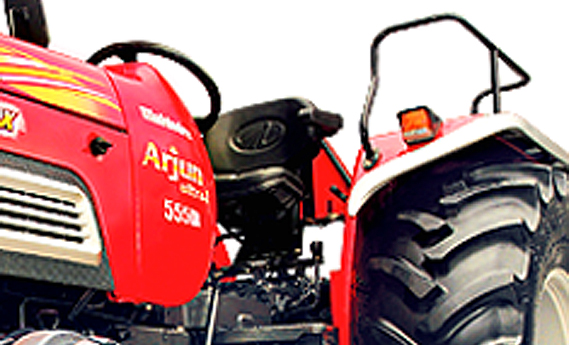 Unique KA Technology
Special technology that matches engine power with the variations in the RPM, offering optimum fuel efficiency in any operation and with any implement.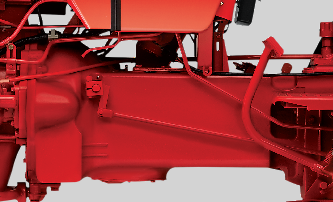 Full Constant Mesh Transmission
Allows easy and smooth gear shifting operation thereby ensuring longer life for the gear box and less driver fatigue.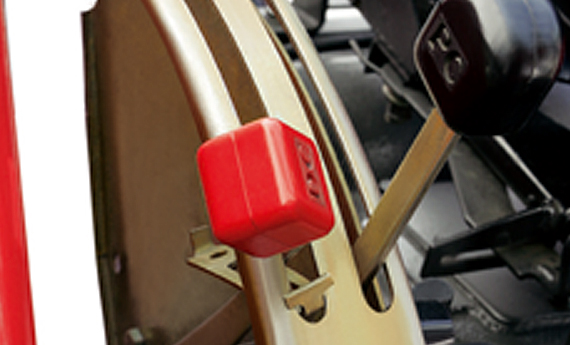 Advanced Hi-tech Hydraulics
Advanced and high precision hydraulics especial for easy use of modern implements like Gyrovator, etc.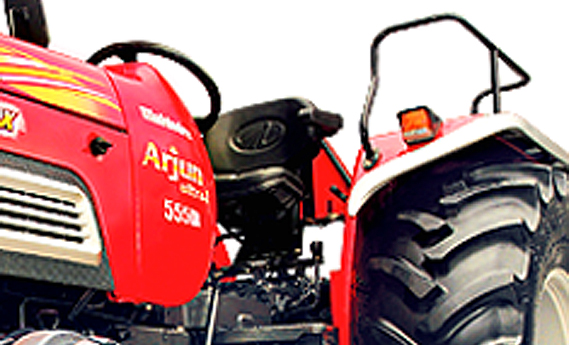 Ergonomicaly Designed Tractor
Suitable for longer work operations with comfortable seating, easy reach levers, lcd cluster planel for better visibility and large diameter steering wheel.
Multi-disc Oil Immersed Brakes
Optimum braking performance and longer brake life thus ensuring lower maintenance and higher performance.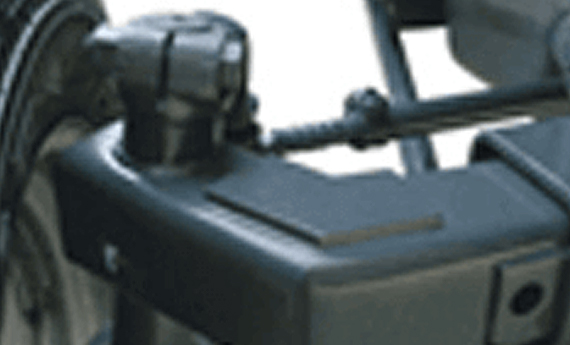 Bow-type Front Axle
For better tractor balance in agriculture operations and ease and consistent turning motion.
Best-suited for Multiple Crops
Implements that Can Fit
Cultivator
M B Plough (Mannual/Hydraulics)
Rotary tiller
GYROVATOR
Harrow
Tipping trailer
Full cage wheel
Half cage wheel
Ridger
Planter
Leveler
Thresher
Post Hole Digger
Baler
Seed drill
Loader
COMPARE AND BUY
A Quick Guide to Choose Better
Select up to 2 models to compare specifications

Engine Power (kW)

Maximum Torque (Nm)

Maximum PTO power (kW)

Rated RPM (r/min)

Number of Gears

Number of Engine Cylinders

Steering Type

Rear Tyre Size

Transmission Type

Hydraulics Lifting Capacity (kg)
Mahindra ARJUN 555 DI Tractor

36.7 kW (49.3 HP)

187 Nm

33.5 kW (44.9 HP)

2100

8 F + 2 R

4

Power Steering

16.9 X 28 / 14.9 X 28 (Optional)

FCM

1800